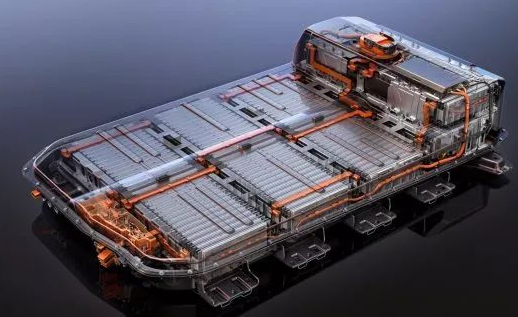 Chinese lithium-ion battery maker Phylion Battery has secured RMB810 million (US$120.15 million) in a pre-IPO (initial public offering) funding round led by the country's private equity firm Yingke Innovation Asset Management, said the investor in a statement released on Tuesday.
"The investment could be a significant development for Phylion while it is considering a public listing," said Yingke in the statement. The remark came after a shareholder of Phylion, Shenzhen-listed plastics pipe firm Fujian Newchoice Pipe, said in early March that it would help Phylion Battery float shares on a stock market, potentially the upcoming Nasdaq-style technology board in Shanghai.
Phylion planned to raise a total of RMB1.2 billion (US$178.05 million) in the pre-IPO round, Chinese tech-focused online publication 36Kr reported. Upon the completion of the new round, Phylion Battery will seek to "further consolidate its leading position in the lithium-ion battery segment" by completing the adjustment of its equity structure, and speeding up a global expansion plan.
Founded in December 2003 in eastern China's Jiangsu province, Phylion primarily involves in the research and development, production, and sales of lithium-ion batteries for electric vehicles, hybrid electric vehicles, light electric vehicles like e-bikes and scooters, and other energy storage applications. Under cooperation with Chinese automakers including Changan Automobile, Geely, Dongfeng Motor Corporation, and Chery, Phylion said it has delivered lithium-ion batteries for 45,000 electric vehicles by the end of 2018.
The company is constructing a lithium-ion battery factory with a production capacity of 50 Gigawatt hours (GWh) in eastern China's Anhui province. It is expected to reach a production capacity of over 5GWh in 2019, and further increase to more than 10GWh in 2020, according to the statement. Phylion has already set up overseas offices in Europe and India, with plans to construct production bases in South Asia.
Chinese property developer Beijing Vantone Real Estate announced in July 2018 that it planned to spend RMB3.17 billion (US$470.69 million) for a 78.284% stake in Phylion. But the proposed acquisition was discarded in December 2018.
Phylion completed a series A round from Chinese investment bank CCB International and private equity firm Harmony Riverside in June 2015. It also raised an angel round from Chinese investment holding firm Legend Holdings in September 2014. Financial details of the previous two rounds remained undisclosed, according to Chinese business data provider Tianyancha.