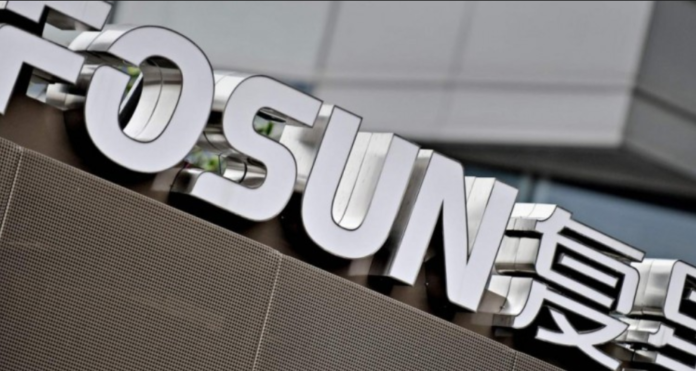 Fosun International announced on Thursday the completion of the acquisition of FFT GmbH & Co. KGaA (FFT), a German provider of automated and flexible turnkey production systems, paving the way for the Chinese conglomerate to tap into the intelligent manufacturing segment.
FFT was acquired from ATON GmbH, a German family-owned private investment company, through the funds managed by the subsidiaries of Fosun International, said Fosun in a statement.
Fosun International will "take full advantage of China's rapid automation opportunities in sectors," leveraging its automation technology to enhance product quality, reduce costs, improve production and energy consumption efficiency, said Fosun International in the statement.
The company added that the acquisition will empower its subsidiaries including Nanjing Nangang Iron & Steel United, and JEVE, to "boost their innovative capabilities in smart manufacturing." Fosun International will also enable FFT to access its worldwide network and the Chinese booming market "more efficiently and effectively."
Founded in 1974 and headquartered in Germany, FFT provides flexible automation turnkey solutions, customized engineering designs, and various smart factory solutions for original equipment makers (OEMs) worldwide. FFT's customers include manufacturers of automobiles, white goods, and emerging industries such as aluminum, new energy batteries, laser radars, and light-weight framing stations in Germany, the United States, Japan and China. The company posted revenues of over €750 million (US$835.09 million) in 2018, including a doubling of contracts with the Chinese market and employed over 2,800 people.
"Creating better products and services to customers through intelligent manufacturing and technology innovation is a key part of Fosun's global strategy. In the future, we will help each other grow and enhance Fosun's increasing role in the evolution of global smart manufacturing," said Guo Guangchang, chairman of Fosun International.
Fosun International, founded in 1992 and listed in Hong Kong since 2007, operates as a family-focused multinational company with over RMB638.8 billion (US$93.1 billion) in total assets as of December 31, 2018. The Shanghai-based company is engaged in businesses including asset management, insurance, industrial operations, healthcare, fashion and property development. It is an avid overseas buyer in industries that center around health, wealth and happiness.
The transaction came as the Chinese mainland's outbound mergers and acquisitions (M&A) activity fell for the third straight year in 2018, dropping to less than half of the peak level recorded in 2016, according to a report released by consulting firm PwC in February 2019.
Despite undergoing tighter overseas investment reviews from the Chinese government, Fosun International is not stopping its step in making investments in companies that have a strong market presence. The company made a US$5 million strategic investment in Israeli fintech company, The Floor, in August 2018. It also acquired a 50.87% stake in Austria-based lingerie brand Wolford AG in May 2018.