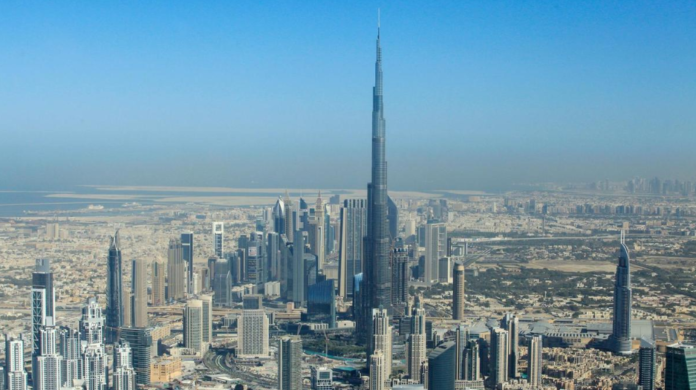 Dubai's Emirates National Oil Company (ENOC) announced on Monday that it has raised a five-year loan of US$690 million provided by a consortium consisted of three of the Chinese "Big Four" banks, namely Industrial and Commercial Bank of China (ICBC), Agricultural Bank of China (ABC) and China Construction Bank (CCB).
The funding comes as the oil and gas giant seeks to contribute to the economic development of the United Arab Emirates (UAE) through its exploration, production, supplies and other businesses, said ENOC in a statement.
The UAE consumes 12 billion liters of fuel per year serviced by 566 stations — or 60,000 liters a day per station, which almost doubles the global national average of 35,000 liters, said Zaid Al Qufaidi, managing director of ENOC's retail business, cited by The National in a report on May 27.
ENOC, founded in 1993, operates as a wholly-owned integrated oil and gas firm of the government of Dubai. The company supplies, trades, and processes oil and gas products, as well as retail fuel and non-fuel services at retail stations across 60 markets worldwide. The company has a workforce of over 9,000 employees and comprises more than 30 related subsidiaries involved in refining, lubricant blending, storage, aviation and retail.
"With rapid changes in the evolving energy industry, there is a global shift towards alternative energy, innovation and digitization," said Saif Humaid Al Falasi, group chief executive officer of ENOC. "We are forerunners in the areas of innovation and technology in the regional energy market and are pleased to see international financial institutions trusting and endorsing our growth plans."
ICBC, the largest bank in the world by total assets and net profit, has been appointed as the facility agent for the deal and has structured the transaction, according to the statement.
"This transaction also highlights our confidence in ENOC's long term growth as well as our continued commitment to supporting the local economy," said Zhang Junguo, general manager of ICBC Dubai (DIFC) branch.
The loan will be used for general corporate purposes, said ENOC. The state-owned company revealed in May that it plans to invest Dh2.2 billion (US$598.93 million) to expand its retail network in the UAE and Saudi Arabia to meet rising fuel demand. It also expects to grow in the UAE to 191 petrol pumps by 2020, from the current 129 before May 2020.