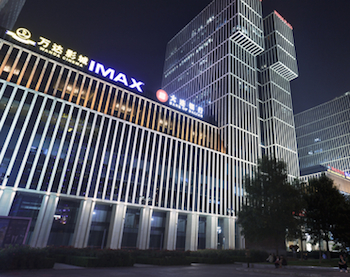 Chinese property Tycoon Wang Jianlin's plan to relist his real estate empire from Hong Kong to mainland China encountered its first setback after a reverse merger counterpart terminated a proposed deal.
Shenzhen-listed Beijing Soft Rock Investment Group revealed in a securities filing that the two parties were not able to reach agreement on the timetable of the major asset restructuring.
Beijing Soft Rock Investment Group, a real estate developer and restaurant operator, previously planned to issue new shares in exchange for all the stakes in Dalian Wanda Commercial Properties.
Dalian Wanda is currently seeking other choices for a back-door listing, including Shanghai-listed China Sports Industry Group, according to media reports citing insiders.
Wanda Commercial, the property arm of Wang's Dalian Wanda Group, was delisted from the Hong Kong Stock Exchange on September 20 after a HK$34.5 billion buyout. Wang is seeking to re-list the unit domestically at a better valuation.
Wanda Commercial is aiming to go public in mainland China before August 31, 2018. Failing that, Wang would buy back its shares with up to 12% annual return for investors who funded the privatization deal.