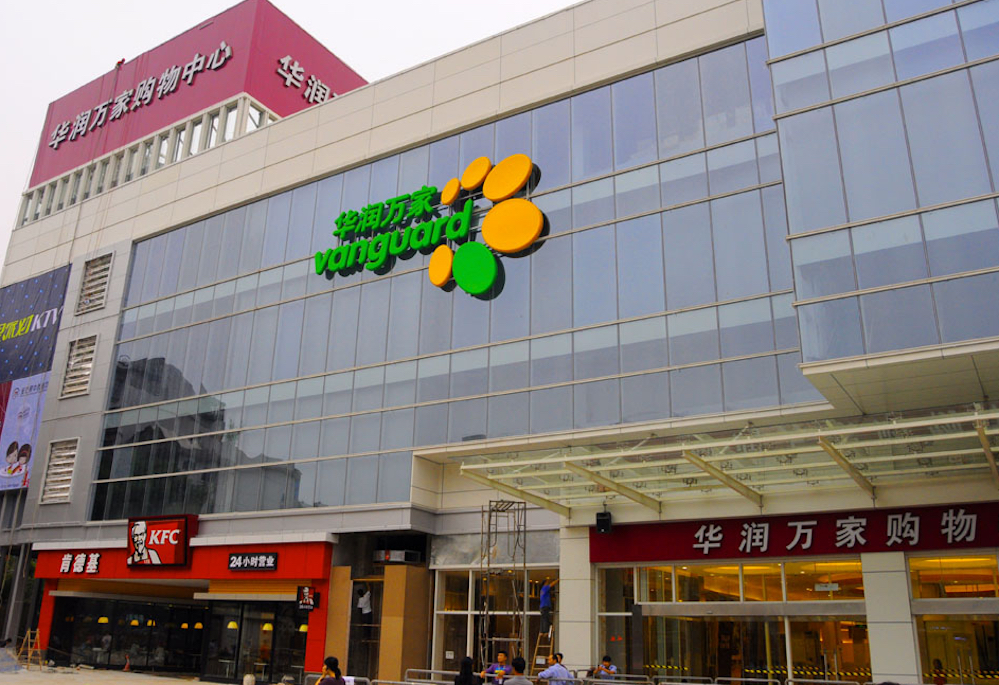 Chinese social networking and gaming giant Tencent Holdings Ltd. is in talks with state-owned China Resources Group about potentially taking a stake in its retail franchise business, China Resources Vanguard.
The deal discussions are still at a preliminary stage and may still fall apart, China Money Network has learned from a person with knowledge of the matter. The investment, if materialized, could be the latest for Tencent in its aggressive expansion in the retail space to rival current e-commerce leader Alibaba Group.
Tencent had until recently largely stayed clear of the online and offline retail business, aside from outside of an alliance with China's second largest e-commerce company JD.com Inc. Starting from December 2017, however, Tencent has been buying stakes in retail companies at an astonishing pace.
So far, Tencent has invested in shopping center operator Dalian Wanda Commercial, menswear group Heilan Home, fresh produce franchise Yonghui Superstores, e-commerce firm Vipshop Holdings, supermarket Better Life Commercial Chain, and aiming to invest in Carrefour China. Tencent and its partner JD.com are estimated to have been involved in deals worth a total of nearly US$9 billion during the past few months in the retail sector.
Tencent is stepping up deal-making in retail out of strategic necessity. Its chief rival Alibaba has been leading in offline retail expansion since 2016 when founder Jack Ma first announced his "New Retail" concept with a goal to lead in offline retail after becoming the dominant player in online retail.
Alibaba has invested in traditional retail businesses including Sanjiang Shopping Club, Intime Retail, Lianhua Supermarket, Sun Art Retail, Easyhome and New Hua Du Supercenter, among others. Together with some earlier investments in brick-and-mortar retail firms such as Suning Commerce, Alibaba has spent nearly US$13 billion in total picking up stakes in offline retail assets.
At this stage, if Tencent sits still and lets Alibaba become the largest traditional retail player, it would threaten Tencent's objective to provide "the infrastructure for the future."
The shopping malls and supermarkets are the most frequent places for Tencent's Wechat Pay to be used, for example. Wechat is also aiming to aggregate members of supermarkets, aggregate other user data in order to provide more personalized services on its Wechat platform.
Therefore, Vanguard would be one of many deals Tencent is likely to explore and make this year. Founded in 1984, Vanguard operates over 3,224 retail stores in China across a number of brands including Vanguard, Olé and Voi_la! with annual sales of RMB103 billion (US$16 billion) as of 2016, the latest numbers available on its website.
The company also set up a joint venture with British supermarket operator Tesco in China in 2014.