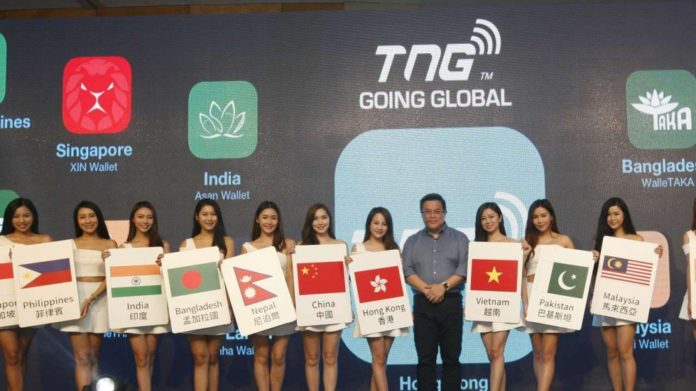 Hong Kong-based TNG FinTech Group, a financial technology firm, on Thursday announced that it has acquired Indonesia-based payment wallet developer PT WalletKu Indompet Indonesia.
The financial terms of the deal have not been disclosed.
After the acquisition, WalletKu will provide a range of services through TNG's platform, including phone card value-added, bill payment, hotel reservation, air ticket and sports event tickets booking.
The Indonesian firm will be integrated into TNG's "Global E-Wallet Alliance" initiative. The initiative includes TNG Wallet and 12 member e-wallets in China and several Southeast Asia countries, including Indonesia, the Philippines, Singapore, Malaysia, Thailand, Vietnam, India, Sri Lanka, Bangladesh, Nepal and Pakistan.
"64% of Indonesia's population is unbanked and they take up a significant portion of WalletKu's user base," said Alex Kong, founder and chairman of TNG, in a statement.
The acquisition will let e-wallet users within the alliance to conduct real-time money transfer to users of another e-wallet among listed countries.
"This is an outstanding opportunity to enhance our existing suite of digital solutions and supercharge WalletKu's growth, leveraging TNG's technology and infrastructure,"  said Farid MN, CEO of WalletKu, in the same statement.
In addition, the users will also be able to send instant message and conduct P2P call to communicate with each other.
"WalletKu and TNG share the same strategy to take the unbanked community as target users," said Alex.
Launched in 2015, the company focuses on the digital payment such as P2P and cross-board transactions and operates e-wallet application, named TNG Wallet, in Hong Kong, targeting at 1.2 billion unbanked population in Asia.
The TNG FinTech was among the five fintech companies licensed to provide digital payment services in Hong Kong by the Hong Kong Monetary Authority, the de facto central bank of Hong Kong.