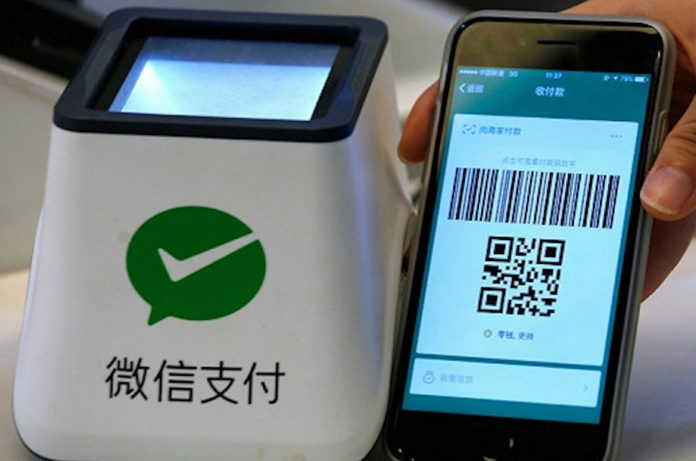 Chinese Internet giant Tencent Holdings Ltd. is reportedly teaming up with Japanese chat app operator Line Corporation to offer mobile payment services in Japan, according to a report published by Japan's financial newspaper Nikkei Asian Review today.
Tencent will be competing with its homegrown peer Alibaba, who had formed a partnership with Softbank and Yahoo Japan in early September to launch mobile payment services.
Targeting the influx of Chinese tourists into Japan, Line will offer mobile payment services with leased terminals compatible with Tencent's payment system WeChat Pay at small and medium-sized restaurants and stores starting in early 2019.
The leased terminals work in the same way as those in China. The terminal will automatically generate a QR code after the restaurant or store owner inputs the transaction amount. The customer can settle the payment by scanning the QR code with a mobile phone, and then choose to pay with either WeChat Pay or Line Pay.
The report said that Line will waive the processing fees until July 2021 to speed up the terminal adoption.
The partnership is aiming to lift the payment efficiency in Japan to make small and medium-sized restaurants and stores get closer to Chinese tourists, Line was quoted as saying.
Alibaba Entrepreneurs Fund, a not-for-profit initiative of Alibaba, led an undisclosed series B+ round of financing to invest in Taiwanese online travel marketplace KKday in early November. Japanese LINE Ventures Global LLP, an investment firm of Line Corporation, also pooled money in the round.