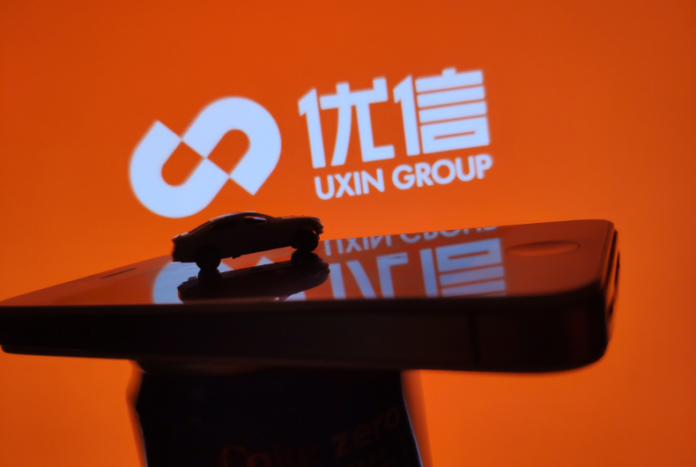 Chinese used car e-commerce platform Uxin Limited announced on Wednesday that it will raise US$230 million in a new funding round through a convertible note purchase agreement with affiliates of Chinese online classifieds marketplace 58.com, Warburg Pincus, TPG and other investors.
The Beijing-based company, which raised US$225 million in an initial public offering (IPO) on the Nasdaq in June 2018, will issue and sell convertible notes in an aggregate principal amount of US$230 million to the investors through a private placement, said the company in a statement released on its WeChat official account.
The transaction, expected to close by June 2019, will see 58.com have the right to nominate one director to Uxin's board of directors, and strategically cooperate with Uxin to optimize and strengthen traffic and inventory acquisition, used-car inspections, big data analysis, and software-as-a-service (SaaS) development, according to the statement.
These convertible notes will bear interest at a rate of 3.75% per annum from the issuance date and mature in five years thereafter. Each note will be convertible into Class A ordinary shares of Uxin at a conversion price of US$1.03 per share (equal to US$3.09 per American depositary shares), subject to certain adjustments, at the holder's option after a 180-day period.
Uxin, founded in 2011, mainly allows consumers and dealers to buy and sell cars through an integrated online and offline platform. Its online presence is bolstered by an offline network of more than 1,300 service centers in over 400 prefecture-level cities throughout China. The company recorded RMB1,136.7 million (US$165.6 million) in total revenues in the fourth quarter of 2018, representing a year-on-year growth rate of 61.6%.
Before the listing, Uxin completed a US$500 million series D round jointly led by TPG, Chinese multi-family office Jeneration Capital, and investment firm China Vision Capital in January 2017.
"We see enormous growth potential in China's used car market and believe that the volume of used-car transactions will overtake that of new cars in the years ahead. The user experience for selling and buying used cars locally or across regions in China is evolving and improving through continued innovation and investment. We believe this investment will create strong synergies for both companies," said Michael Yao, chairman and chief executive officer of 58.com.
58.com joined the investment as a new strategic investor, compared to Warburg Pincus and TPG who were also investors in Uxin's previous funding rounds. 58.com operates as an online marketplace for classifieds that enables local business users and consumer users to connect, share information and conduct business through its official website and mobile apps. The company raised US$187 million in a New York IPO in October 2013.